Formosa Beauty (Oriental Beauty Oolong Tea)
Regular price
$39.00
Sale price
$34.00
Unit price
per
Sale
Sold out
Formosa Beauty, also known as Oriental Beauty and Dong Fang Mei Ren, is a must-try Taiwanese Oolong. Legend has it that Queen Victoria was so awed by this delicate tea and called it Oriental Beauty. Many tea drinkers from all over the world have agreed with this sentiment for many years.
Fresh notes of grape and layers of baked sweetness are carefully balanced, making it a great light-bodied tea to enjoy throughout the day. Make sure to take full advantage of its aroma and aftertaste as they are as appealing as the flavor itself. 
The secret behind its flavor is the bites from the little tea cricket - bites cause live oxidation and release chemicals, giving its unique flavor. Because of these insects, farmers couldn't use any insecticide, making this tea a natural "hard-to-come-by" type of tea. Enjoy the rare and delicate taste of this nature's gift. 
Share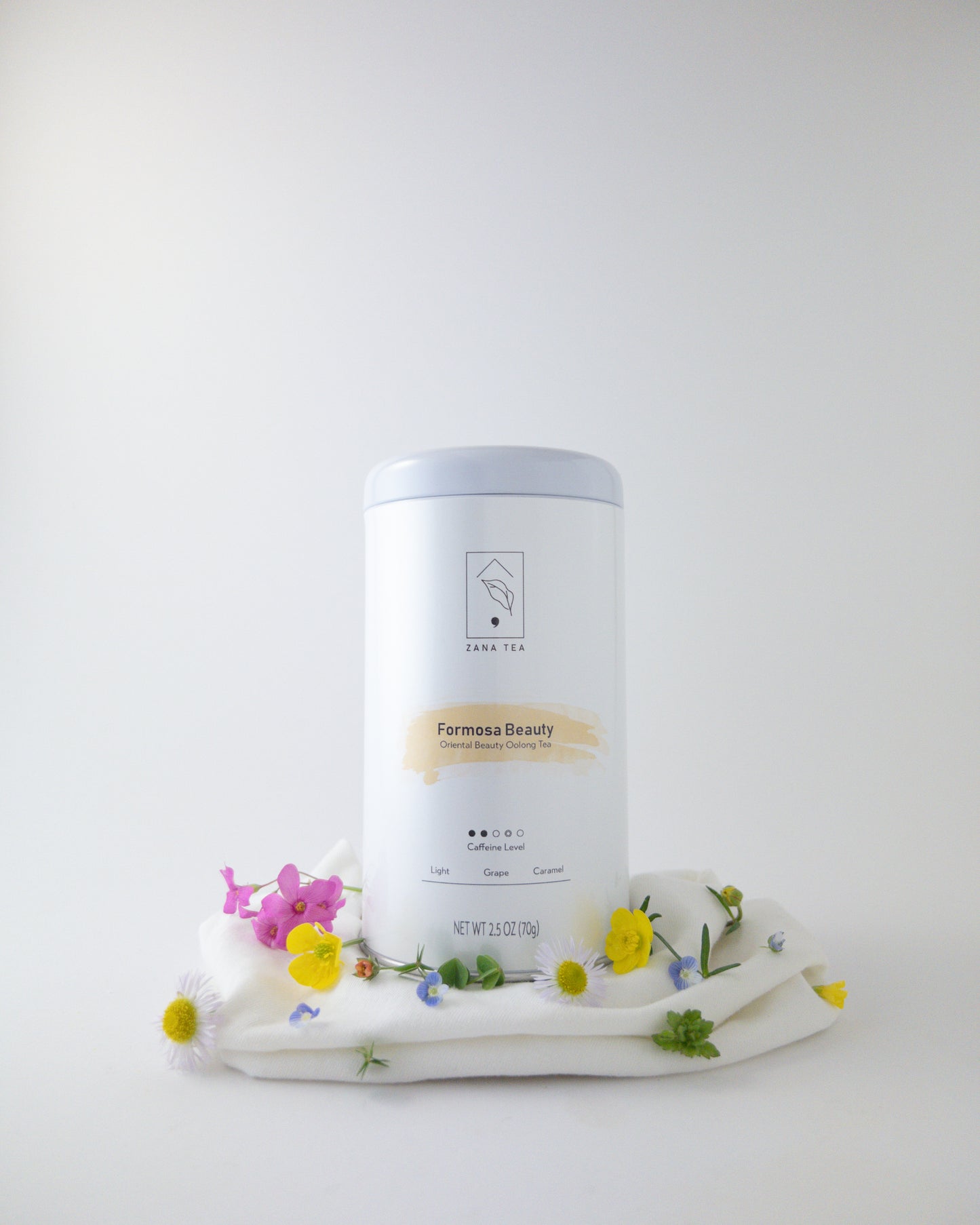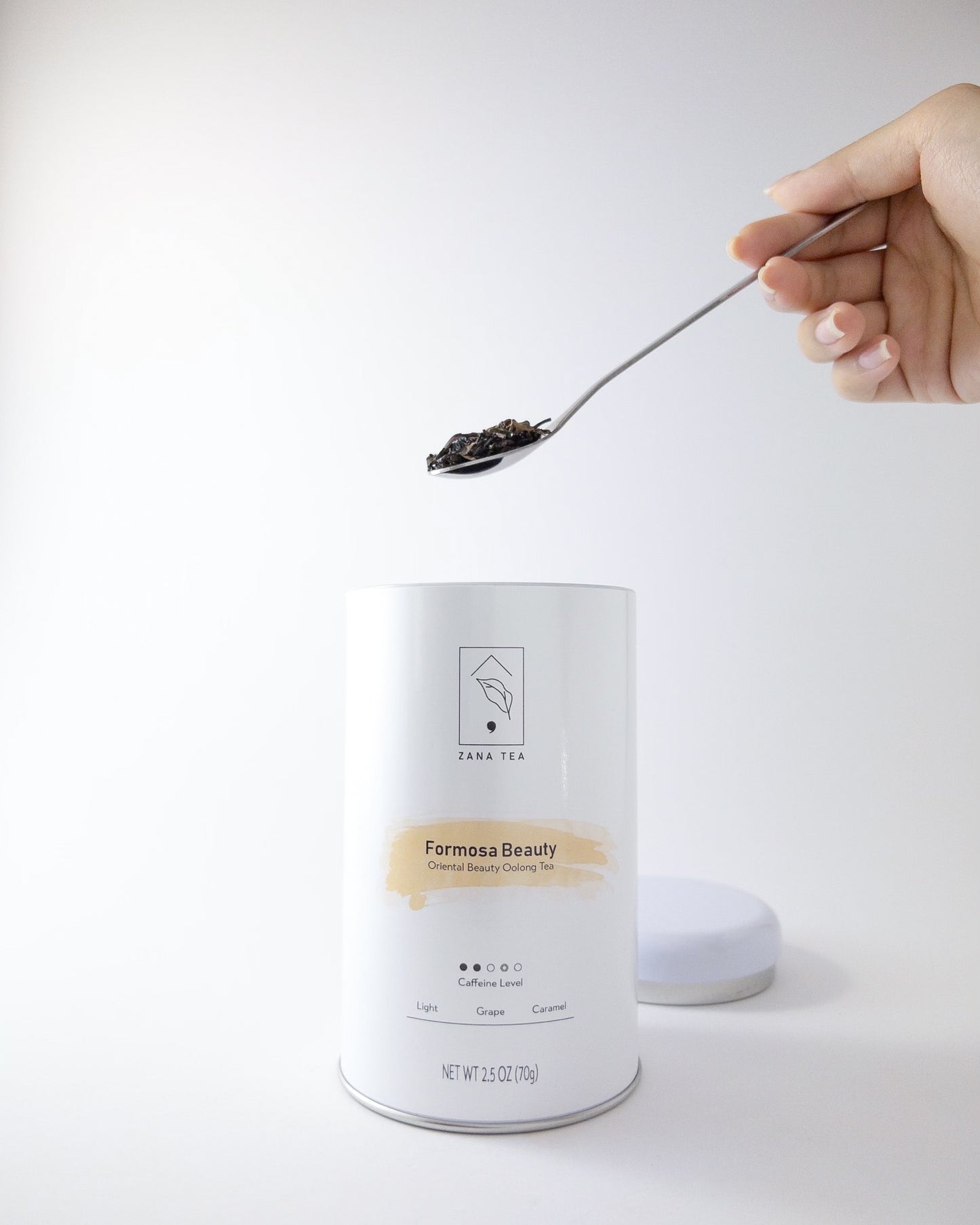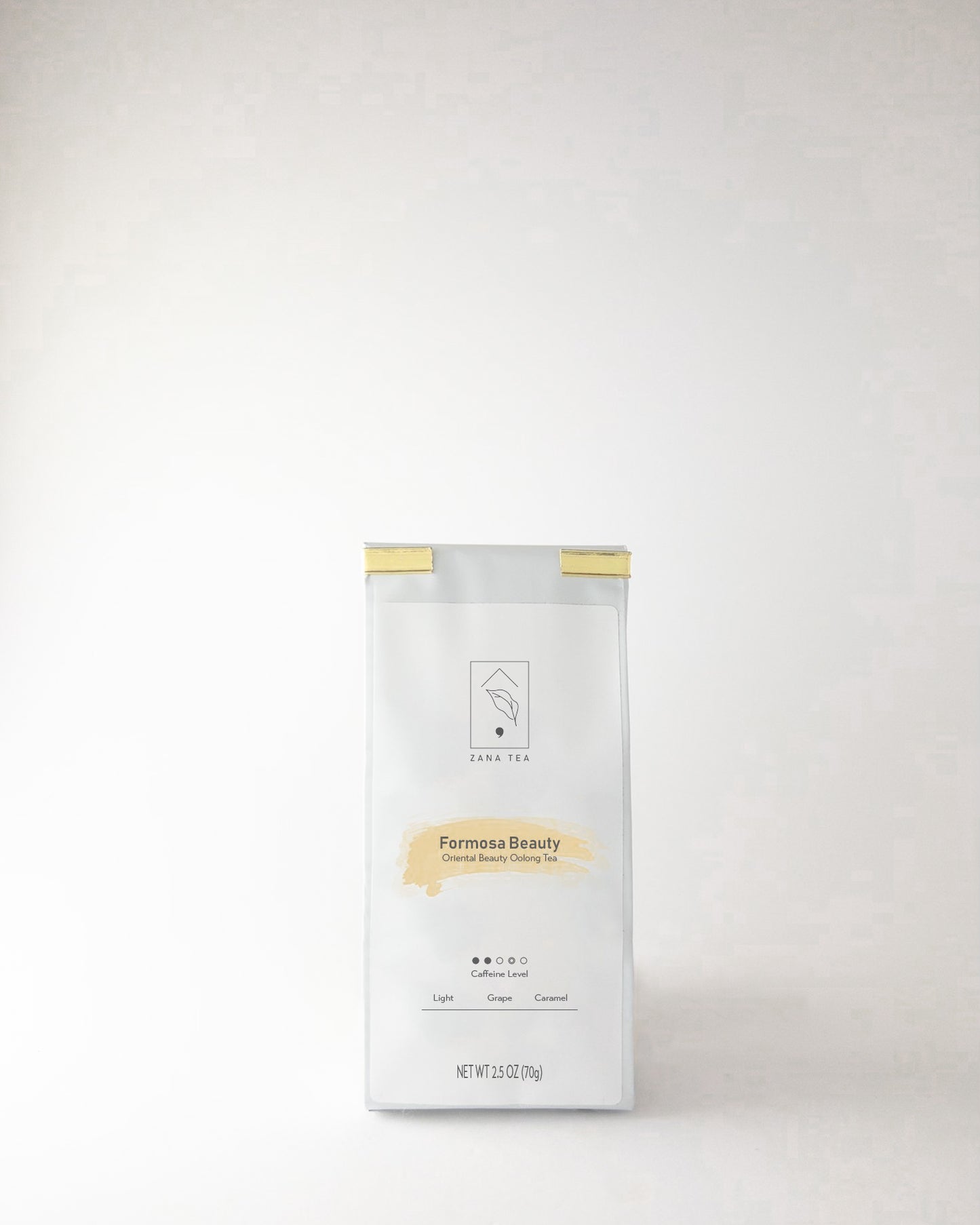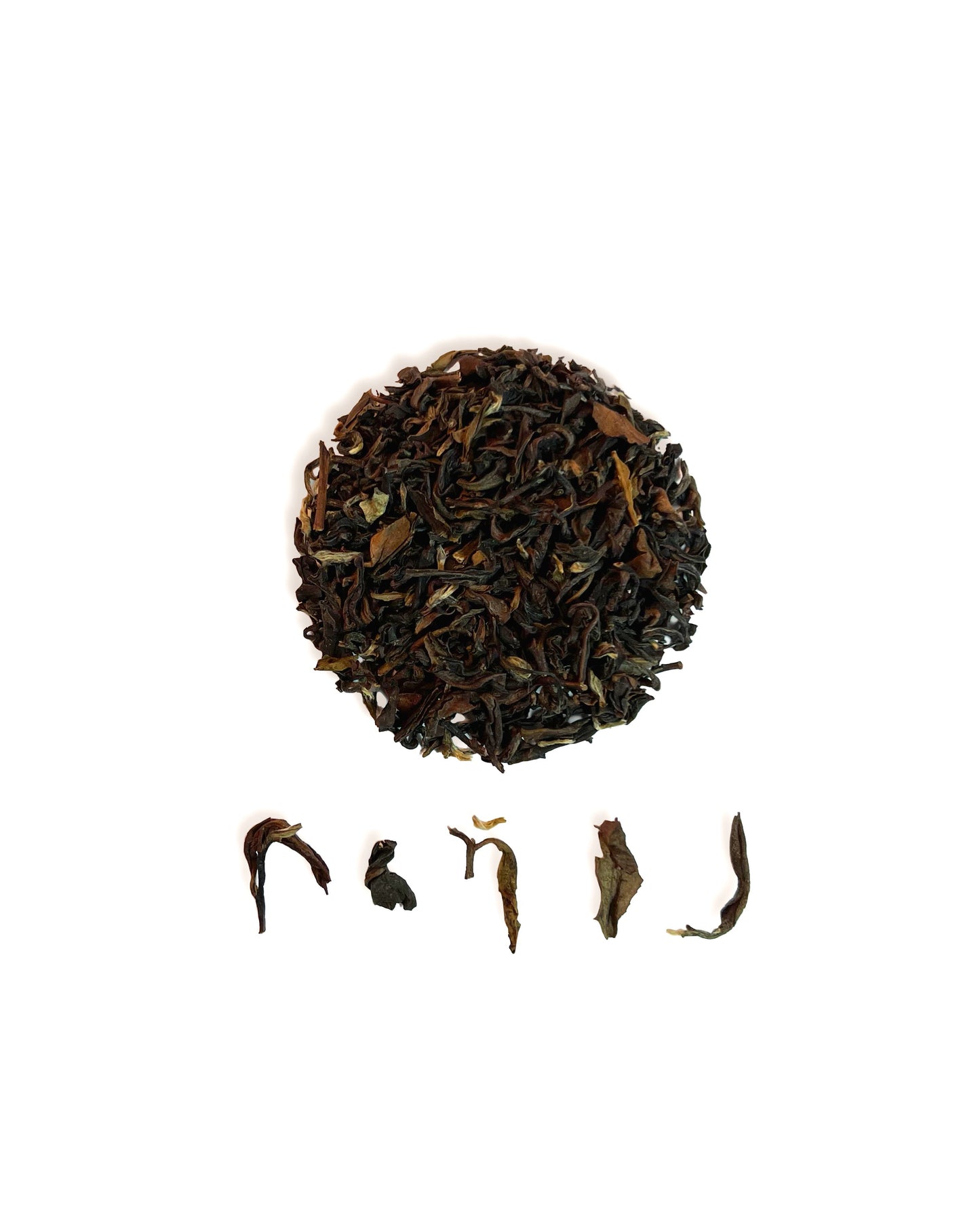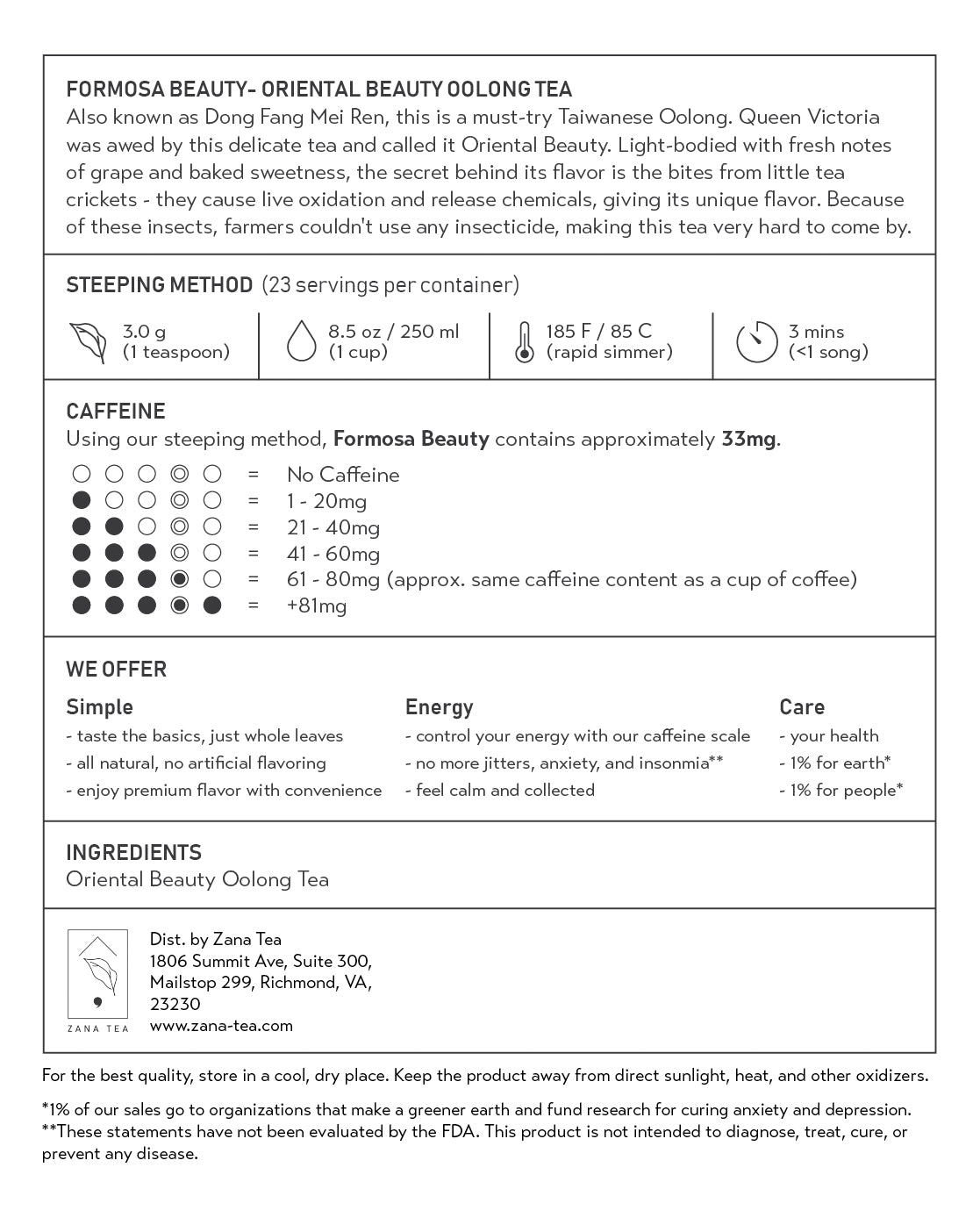 What You'll Get
Ingredients

Oriental Beauty Oolong Tea
For The Perfect Cup
Water

8.5 oz / 250 ml
(Tbrewster-size cup)

Temperature

185 F / 85 C
(rapid simmer)
Re-steep?
Recommend 1-3 Times