Signature Starter Set
Regular price
$72.00
Sale price
$59.99
Unit price
per
Sale
Sold out
Our Signature Starter Set is all you need to start drinking tea and "Caffeinate Responsibly." Really. Whether you're a novice or pro tea drinker, the set lets you try a variety of tea with ease.
Share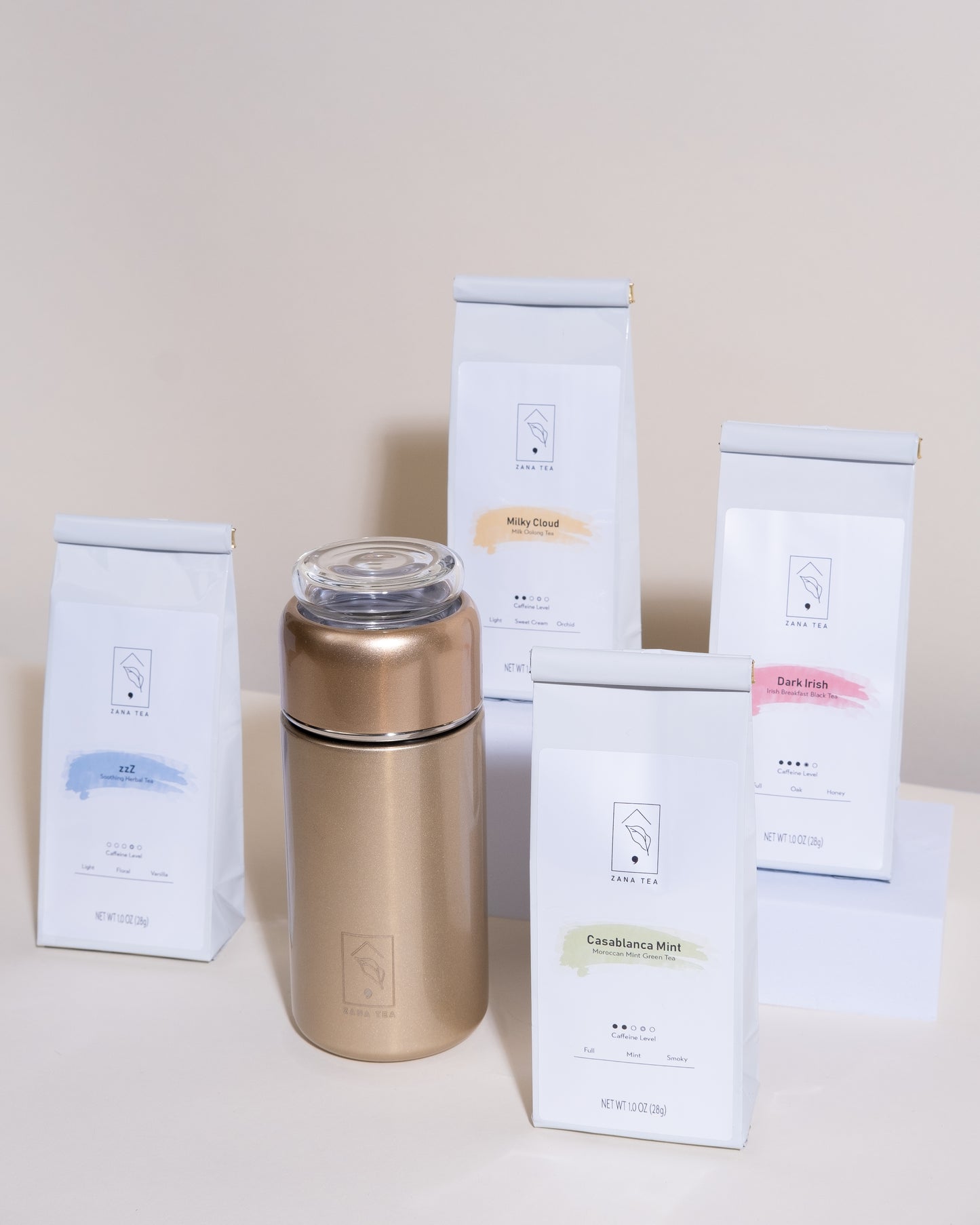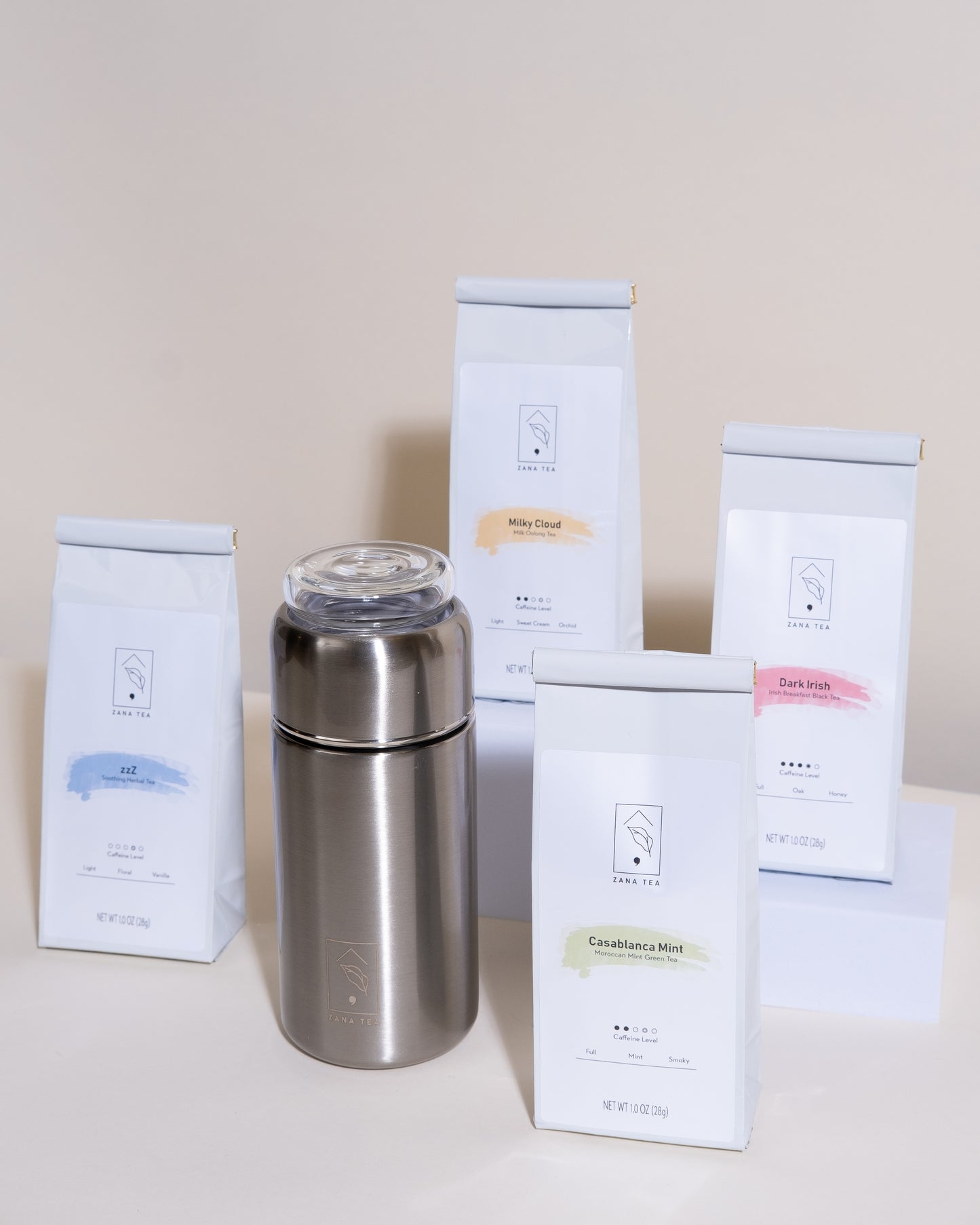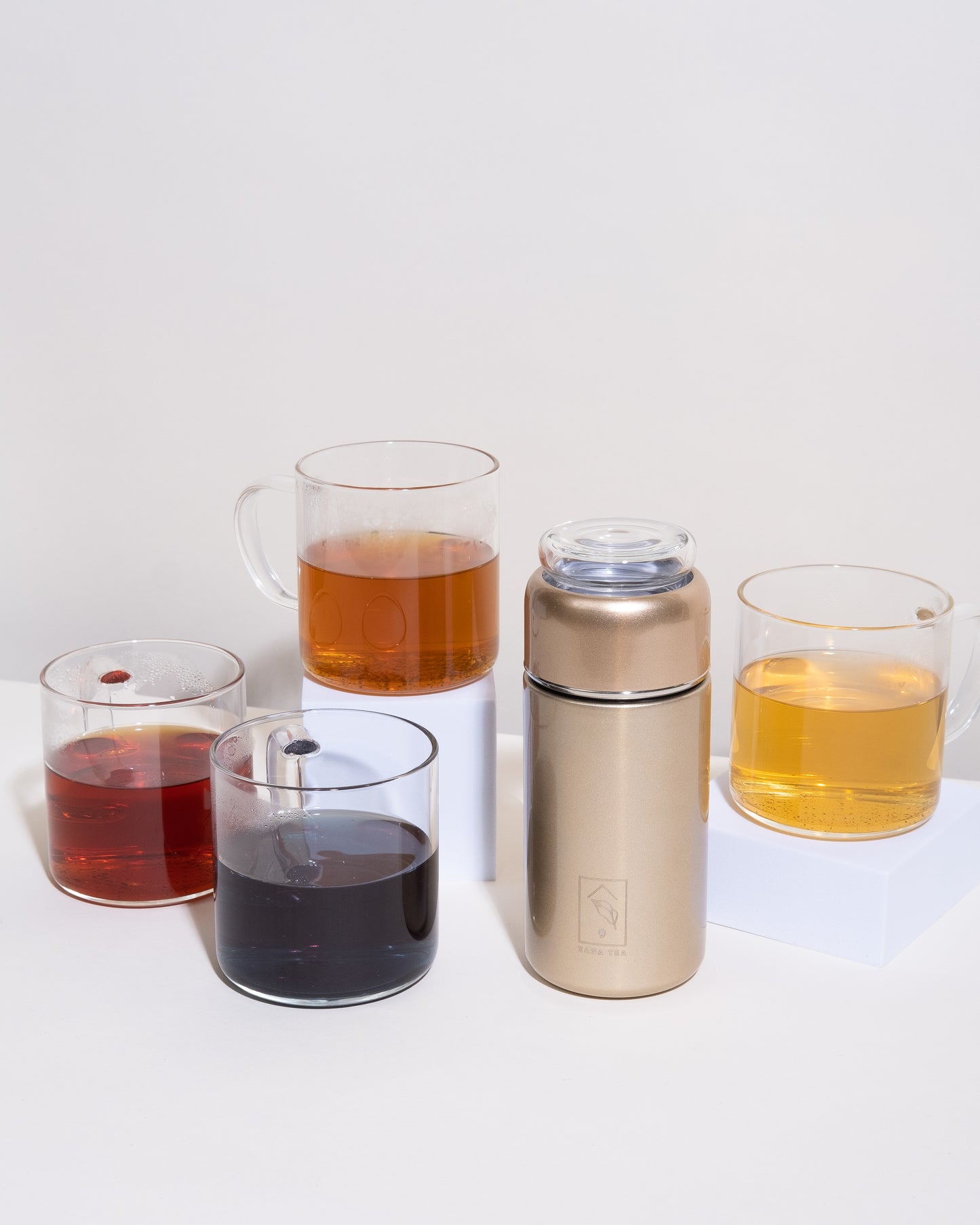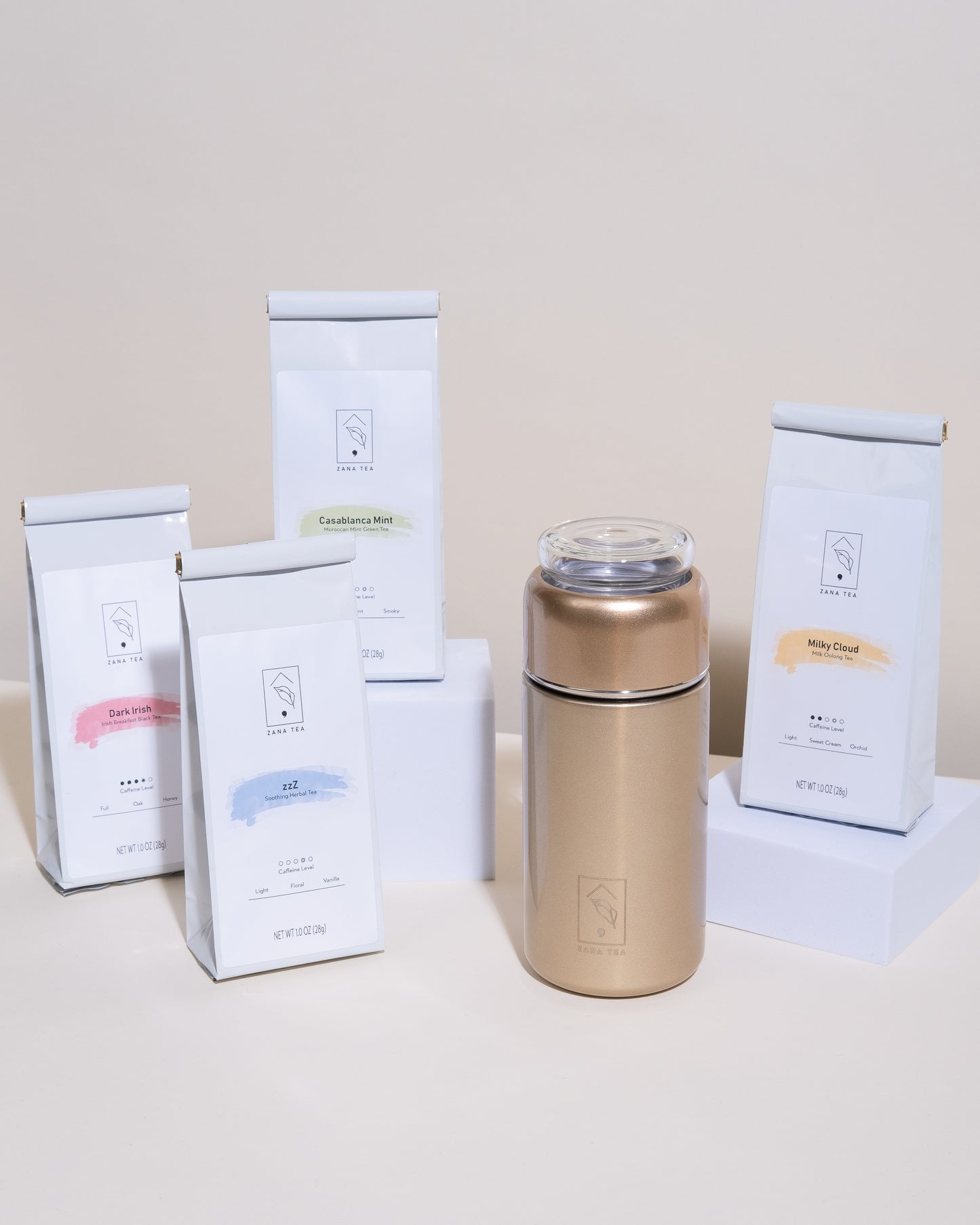 What's Inside
DARK IRISH
as strong as coffee
the perfect blend to start the day
∗ full, oak, honey ∗

1oz | 11 servings
caffeine: | 80mg/cup
ZZZ
great before bedtime to
help you relax & unwind
∗ light, floral, vanilla ∗

1oz | 14 servings
caffeine: | 0mg/cup
CASABLANCA MINT
a 'feel-good' afternoon tea
∗ full, mint, smokey ∗

1oz | 8 servings
caffeine: | 25mg/cup
MILKY CLOUD
a delicacy that can satisfy your sweet tooth
∗ light, sweet cream, orchid ∗

1oz | 9 servings
caffeine: | 22mg/cup
TBREWSTER
silver or gold
our signature tea brewing tumbler
caffeinate responsibly anytime, anywhere

portable | easy to use
designed for our steeping method
How To Use TBrewster
Add Tea

Add water (up to the red dotted line)

Mmmm!
Ask us Anything
The FDA recommends roughly 400mg/day.
Tea has both L-Theanine and caffeine that can help you feel calm and collected.
Absolutely, TBrewster is designed to fit in standard cup holders (3 inches in diameter)
Yes, we recommend using it for both!